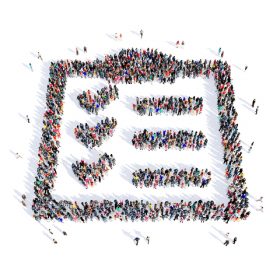 Panel Services:
Acquiring qualified survey respondents, made easy.
Sometimes you need answers to your questions as quickly as possible and in large numbers. This raises the question: "Where do I get so many participants
at once?"
We help you to quickly recruit the required number of qualified respondents from your target audience and secure high quality and representativeness of results.
You will receive your answers within a short time and can go directly to the data analysis.
Collect answers form right respondents faster
Strong sample for representative results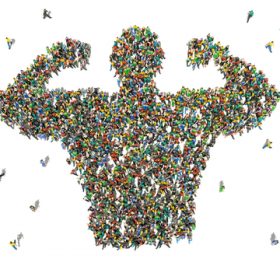 Qualified respondents
for every objective
With our Panel Services you have access to 60+ million respondents from 49 countries on 6 continents, classified according to more than 2,700 criteria. Even hard-to-reach B2B audiences are available. This makes it possible to select a representative sample for almost all target groups.
Quick implementation
for quick results
You create your survey, we do the rest. Our team is able to launch most projects within hours of receiving your survey. You will receive your results within the shortest possible time.
Top online panels
for high data quality
We only work with most trusted panel providers who attach great importance to data quality and carefully select their participants. In addition, we screen the subjects and disqualify those who have simply clicked through the survey. So, you pay only for the best answers you get.
Finalize and test the questionnaire.
As a rule, the integration with Panel Services is implemented within a few hours after your request. The respondents then immediately begin to answer your questions. It is therefore important that the questionnaire is ready and in its final form before we begin with the integration.
Describe and request a sample.
Now that your online questionnaire is ready, request your sample using this form. Please describe your desired sample and quota plan as precisely as possible, so that we can find best participants for you and ensure high quality of the results.
Integrate.
If you accept our offer, we will start integrating the panel into your survey. Particular attention will be paid to quotas and screenout conditions. This process usually takes less than an hour.
GO!
Immediately afterwards, the first respondents will begin to complete your questionnaire.
The time to fill all your quotas depends on your sample requirements. The more complex the quota plan and the lower the incidence (probability to  find a qualified respondent in the population), the longer the survey duration.
For example, it only takes a few hours to complete a representative survey in the consumer goods sector. The survey of senior physicians in a managerial position, on the other hand, can take several weeks until all quotas have been filled.
When we submit our offer, we will inform you about our estimate of the expected duration of the survey.
Contrary to popular belief, the panel respondents price depends only insignificantly on the number of persons in the sample. Instead, the incidence plays the most important role. It holds that the rarer the desired characteristics of the test persons occur in the population, the higher the price per participant.
So, for example, drivers of luxury cars are more expensive than grocery shoppers and much cheaper than senior physicians in managerial positions. Similarly, holiday-makers are cheaper than frequent flyers and more expensive than buyers of toothpaste.