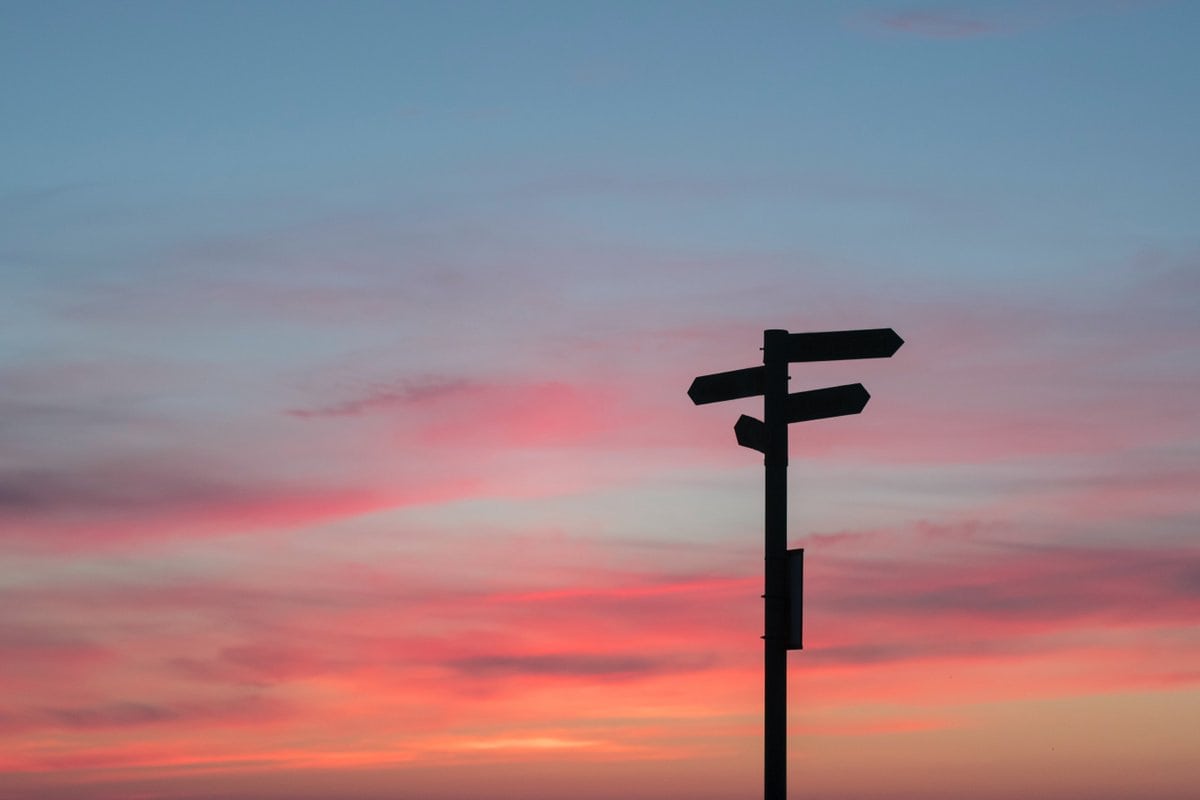 Different Types of Survey Methods
Do you want to collect information about what your customers think about your products? Or how do employees rate the jobs they provide? Or do you want to know the opinion of the population in regard to who will win the next election? Also, you can never rule out the possibility that you need to make an extremely important strategic decision for which you will need to collect all the necessary information. Of course, you cannot find the truth by guessing on the coffee grounds, but you can use various types of survey techniques to help you find the right solution.
With surveys, you get the ability to make fairly accurate forecasts based on first-hand data. However, the correct choice of the survey is very important here, which is determined by the specific goals set, the schedule, the available means, and the sample.
What is a survey technique?
Currently, there are many different options for deploying polls. Each of them implies a certain kind of information gathering process, which greatly affects the exchange of information between all parties to the procedure.
In general, all survey techniques can be divided into two main categories: quantitative and qualitative. Next, we will consider all types of survey, so that based on the information provided, you can make the right choice for your goals.
Types of examination.
Personal interviews.
This category of surveys does not require a lot of respondents' efforts, since they are only required to appear at the appointed and agreed time in a specific place, where the interviewer will help them fill out the questionnaire. In addition, the interviewer will always be able to advise the respondent on all emerging issues. This category of surveys is great for respondents with low literacy rates. Moreover, this technique allows you to make the collection of information more open, which will allow you to better understand the point of view of a particular person. At the same time, the researcher gets the opportunity to collect the most complete and complete information in order not to miss any important data.
Disadvantages of the method:
Conducting face-to-face interviews can take too long. In addition, they will require significant travel costs as well as hiring a highly qualified interviewer.
Limiting the study to a specific location;
The success of collecting information is determined by the skills of the interviewer;
Lack of anonymity, which may lead respondents to refuse sensitive questions.
In addition, such studies may be inaccurate due to the bias of the interviewer. As practice shows, interviewers quite often make verbal or non-verbal prompts, which affects the respondent's answer. Consequently, this can distort the overall results. It is also worth noting that the quality of the interview is influenced by the presence of third parties, since in this case the respondent's behavior changes dramatically.
Thus, it can be noted that personal interviews allow you to work out some questions in more depth and in detail, but they are time-consuming.
Focus groups.
Another type of face-to-face interviews; however, its difference from the first approach is that the interviewer simultaneously communicates with a group of 6 to 10 people. The purpose of this type of information collection is to provide the target population of the survey, since here each person gets the opportunity to share their own opinion about the problem, and the moderator will collect and process information. In addition, the moderator is obliged to control the course of the discussion and not allow bias between the parties. Focus groups are best suited for market research, as they allow you to determine the characteristics of personal relationships and attitudes.
In the realities of the modern world, focus groups are increasingly becoming digital, which allows us to solve the problem of geographic restrictions. Now anyone can participate in such a survey, just a stable Internet connection is enough. Focus groups can also be an excellent complement to quantitative survey methodology, as well as a vehicle to reinforce general trends ahead of more global survey forms.
Disadvantages:
Significant time spent on the selection of suitable participants. In addition, each of them should become familiar with all the most important elements and facts of the study. The best way to speed up the process is to prepare a question script for a moderator who can control the process.
Some of the participants will dominate others, which is why some of the opinions and points of view may remain unspoken. In addition, this technique can also be time consuming. It is also likely that survey participants may demand compensation for travel and travel expenses.
Online survey.
Today, one of the most popular forms of survey is online surveys. This is because of their wide availability to the population, as well as their economy. For their distribution and passage, it is enough to press one button. In addition, this category of surveys allows you to collect all the necessary information extremely quickly, which other surveys cannot provide. Another advantage of online surveys is the ability to use a wide range of advanced features such as templates, images, must-have lists, or minimum characters.
Today, there are also advanced systems for collecting such information, which have built-in analytical tools. They provide real-time reports as all responses are automatically stored in the database. In addition, such systems have the ability to ensure anonymity, which ensures that people can honestly answer all sensitive questions.
Disadvantages:
Part of the population does not have access to the Internet. Hence, it makes it difficult to use online surveys. In addition, here the respondents do not have the opportunity to clarify the questions of interest from the interviewers, which is why the survey may be passed incorrectly.
Panel sampling.
Panel sampling is a selection of random people from the target audience who will participate in regular periodic surveys. These surveys are conducted over a predetermined period. For example, a study over a certain period, where researchers are able to observe changes in perception and behavior over a limited period of time.
Panel sampling is used by a wide range of organizations ranging from the media to various government agencies and market research companies. These categories of organizations conduct similar surveys of target audiences multiple times in predetermined time frames. This allows them to determine which variable or factor has the greatest impact in a given period of time, which allows them to create the dynamics of the impact of the variable over time.
Disadvantages:
The accuracy of the data drops significantly if the respondent participates in two or more similar samples;
Respondents' decisions can be driven by incentives from the interviewing organization.
Telephone survey.
Each person has a telephone, which makes telephone interviews another convenient method for collecting information. In addition, thanks to this, you can maintain anonymity when receiving sensitive information. In addition, if the interviewer has a lot of experience, he will be able to use an individual approach to his own client in order to build relationships.
A major breakthrough in marketing research has been the use of telephone interviews using computer assistants to speed up the processing of data collected over the telephone. At the same time, the interview does not require any effort, because these polls are displayed on a computer screen.
Disadvantages:
Telephone conversations are always limited in time, and cannot last more than 15 minutes.
People always check who is calling them, so they may not pick up the phone from unfamiliar numbers.
Telephone surveys are often confused with a marketing call, resulting in negative user reactions.
Email surveys.
The method involves sending a survey by email to predetermined candidates who will have to answer the questions and send them by mail. This category of questionnaires is quite simple and often consists of several open-ended questions.
It's worth noting that, despite being somewhat old-fashioned, email polls are fairly reliable. The main thing is to make sure that the research is no more than a page in length. Also, be sure to include all accompanying information, the purpose of the survey, and all details.
Disadvantages:
It is highly likely that the respondent will decide to ignore such a survey, since it requires a certain amount of time from them. This is especially true for professionals who are busy most of the time.
Polls in kiosks.
You may have already come across the fact that some companies place special kiosks in shopping centers or on the streets that allow them to collect information. Kiosk employees offer to take surveys, with the help of which the company collects user feedback on the quality of goods and services immediately after their interaction with the brand.
Moreover, the presence of such kiosks ensures that customers will not feel any pressure as they pass. Their use is beneficial in those places where there is no stable connection to the Internet, since here it is completely unnecessary.
Collecting data in kiosks is an excellent opportunity to quickly get feedback before the client has forgotten all the features of interaction with the store, which means that the brand gets the most accurate picture of what is happening, which allows it to optimize its activities. As a result, the quality of the services rendered and the goods produced increases, which makes it possible to increase revenue.
Disadvantages:
Universal access. Even people who have not bought anything in the store can participate in the survey, which reduces the accuracy of the sample. This is especially true for those kiosks where a certain incentive is offered for passing the survey.
Kiosks can be ignored or overlooked by customers as they are most often part of a store.
Technical problems reduce efficiency excessively.
Paper polls.
Many people think that this category of surveys is outdated, but they allow collecting data from hard-to-reach audiences, and it is also the best option if the respondent does not have access to the Internet. It is most appropriate to use this survey in conjunction with a similar survey on the Internet.
It is important to remember that not everyone has the necessary skills and knowledge to take computerized surveys, but surveys on paper are understandable and obvious to the entire population.
Disadvantages:
Large money and time costs for printing;
Cause damage to the environment.
Lack of information protection.
Polls by SMS.
Text messaging can also be a pretty effective way to collect data. After the respondent receives an invitation to become a survey participant, he can confirm consent with a short code number or by clicking on the link. SMS polls are best used to collect feedback on all the latest events.
It is important to remember that such surveys require appropriate permission from users. You should also make sure that the message is short, concise, and quantifiable.
Disadvantages:
Limited opportunities to clarify additional information. Therefore, polls cannot be used here to determine the context;
Depending on the conditions of the service provider, such surveys can be quite expensive.
How to choose the best survey method
When conducting large-scale research, several options are almost always used at once. You can also choose one or more options depending on your goals. The following recommendations should be kept in mind:
1) Decide on the target group. In some cases, you can easily quantify it, which means you can send them accurate polls. Depending on the volume and specifics of the target audience, the type of survey should be selected. For example, if the target audience is illiterate, it is best to conduct face-to-face surveys.
2) Sample size. Different types can be used depending on the scope of the issue. For example, if you are looking for a small sample, it is best to conduct face-to-face surveys. If a large sample is required, then it is better to use online questions and other supportive methods to collect significant amounts of information.
3) Duration of data collection. If you need long-term collection of information, it is best to use panel surveys, which will track the dynamics of all changes.
4) Infrastructure. Make sure that you have all the necessary tools and infrastructure to conduct the research, as otherwise you risk not getting the information, because you will not be able to process it.
5) Expenses. Calculate all potential costs so that you can actually carry out a specific study, and not stop it due to a lack of material resources for implementation.
Conclusion
Surveys are a systematic form of collecting raw data about your target audience. At the same time, surveys are one of the most effective ways to conduct research. As part of this material, we examined the main advantages of each technique; the choice of a specific one depends on your goals and the resources available.
Photo by Javier Allegue Barros on Unsplash